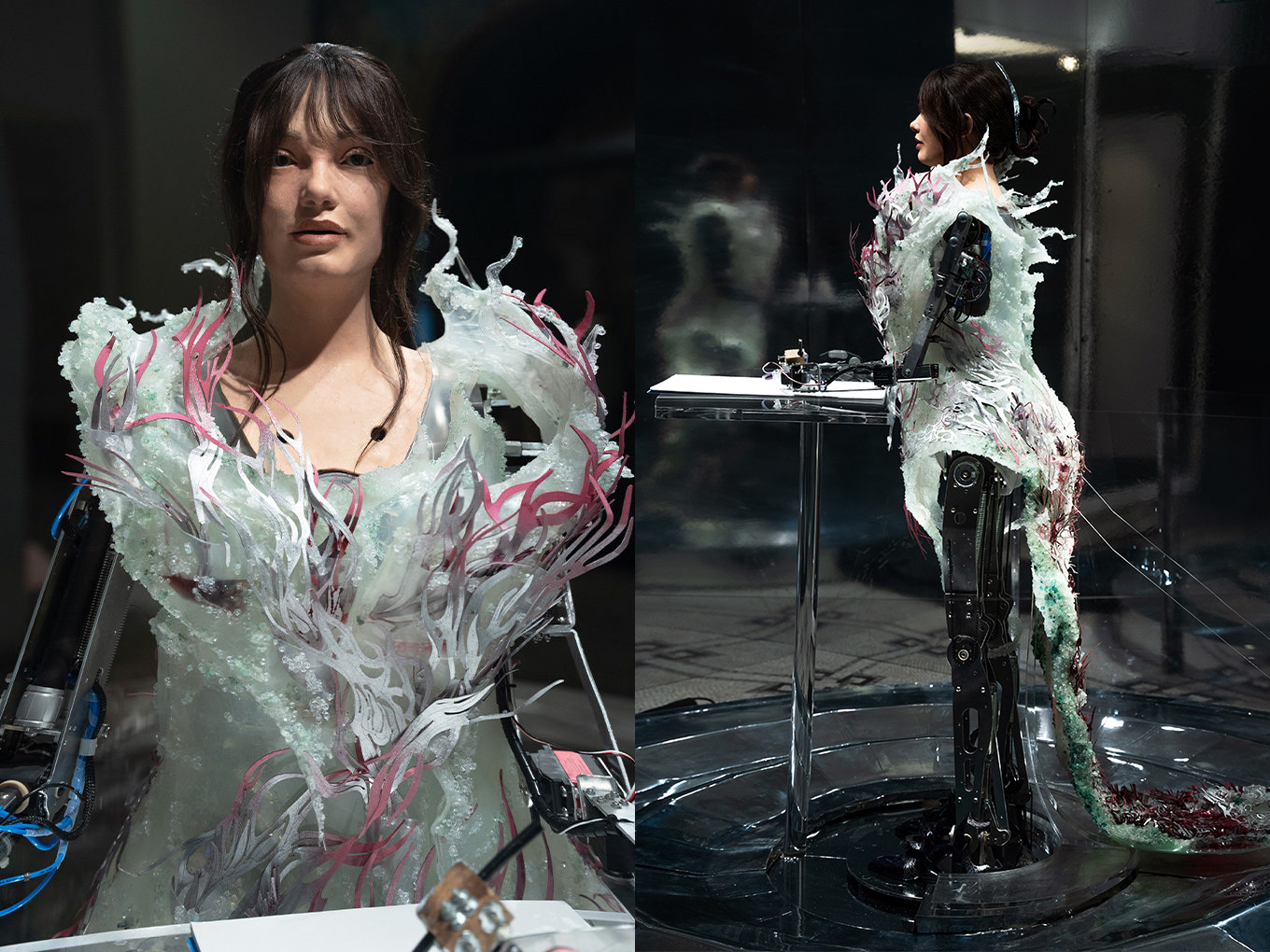 photo by Mika Kailes
Biomimicry is originally a couture collection by fashion/tech house AUROBOROS.
This green jade gown was a piece from the collection that exists both in digital and in physical.
The physical version was worn by AI robot Ai-Da at the Victoria and Albert Museum for London Design Festival 2021.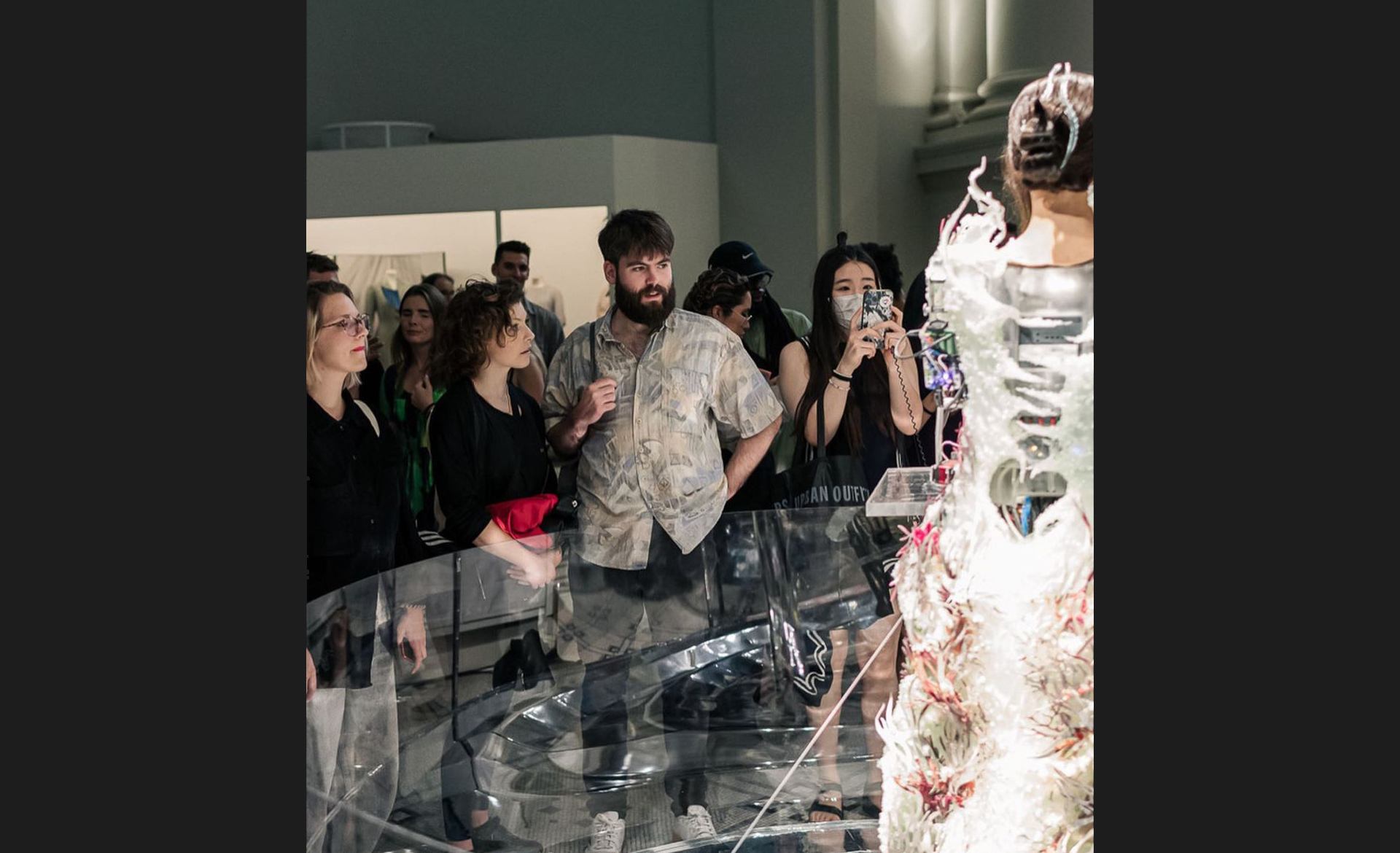 photo from AUROBOROS
I had the pleasure to aid this production at an early stage with 3d modelling and visualisation.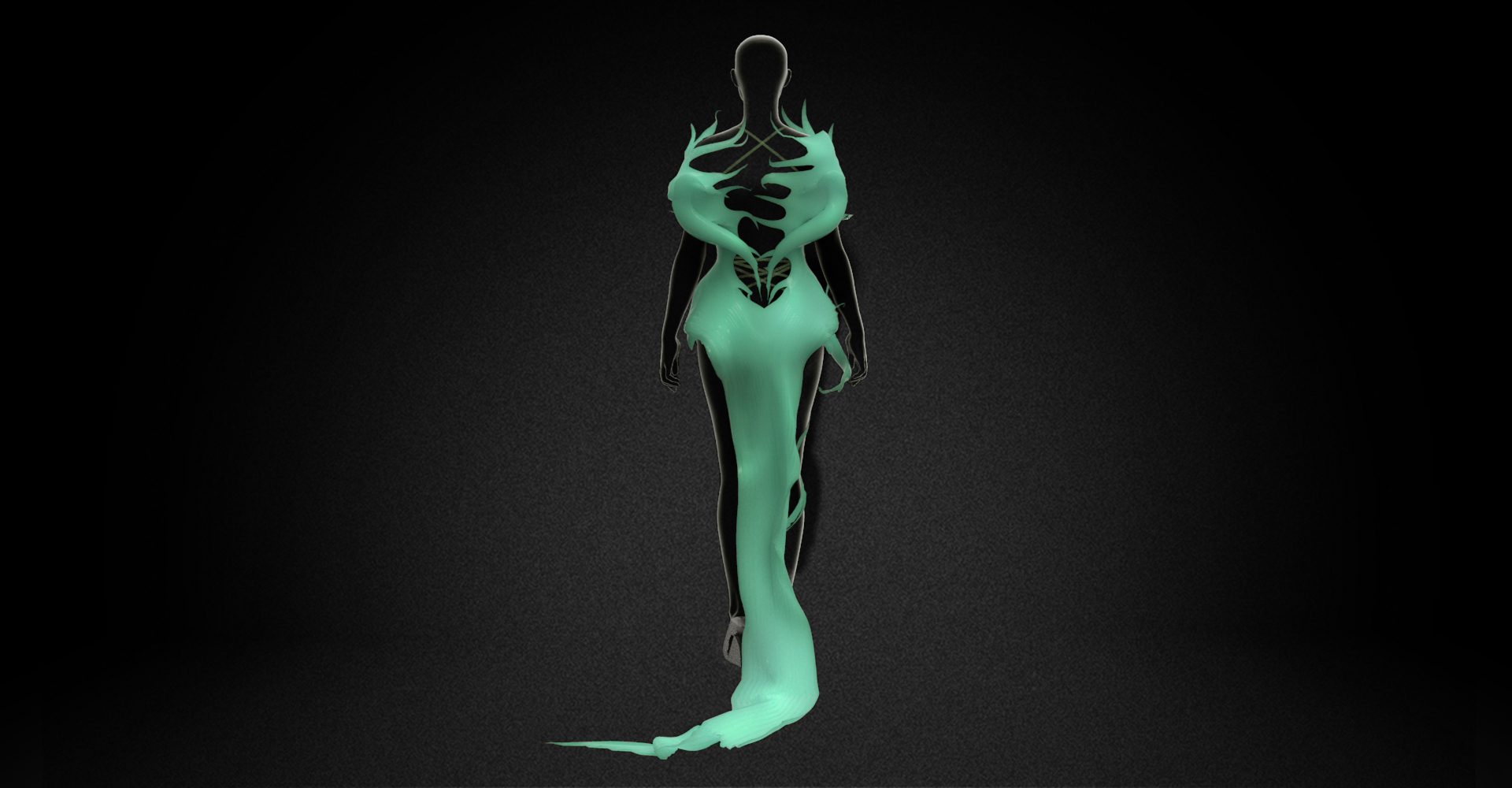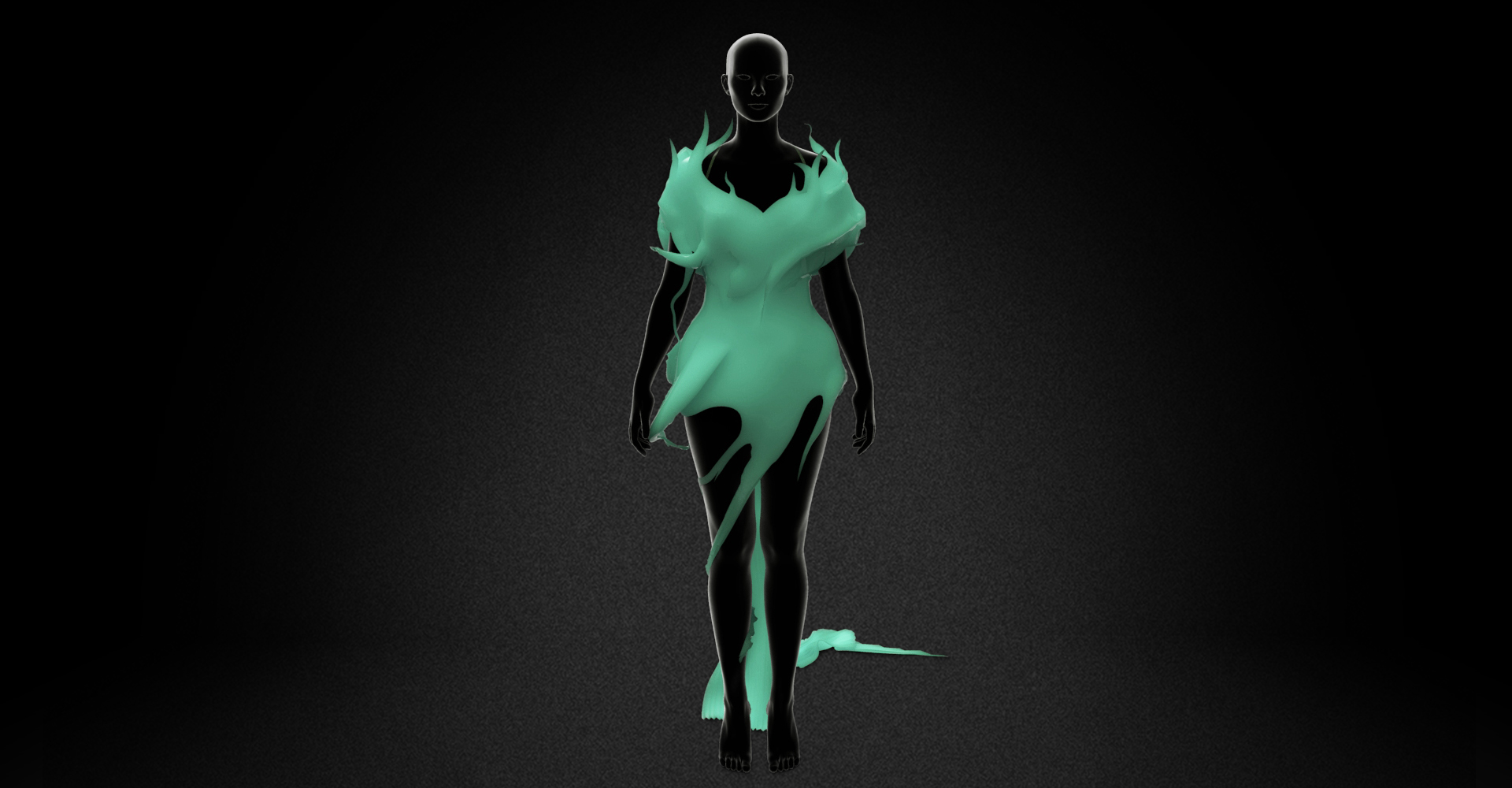 The look features a Victorian corset underneath, supporting a time glass shape, and biomimetic tentacles surrounding the body plus an elegant long train.
The physical piece is decorated with growing crystals, making the dress alive.
material experiment: