Capybara Back Ride is my first AR outfit made possible with support from zero10 app.
I noticed a capybara hype around me. Their laid-back attitude combined with the cute figure is said to be brilliant for a mood boost. I decided to embrace that in my design and AR is perfect for trying something a bit unrealistic. I went with a huge stuffed capybara on the back, a unisex overall underneath with a loose fit.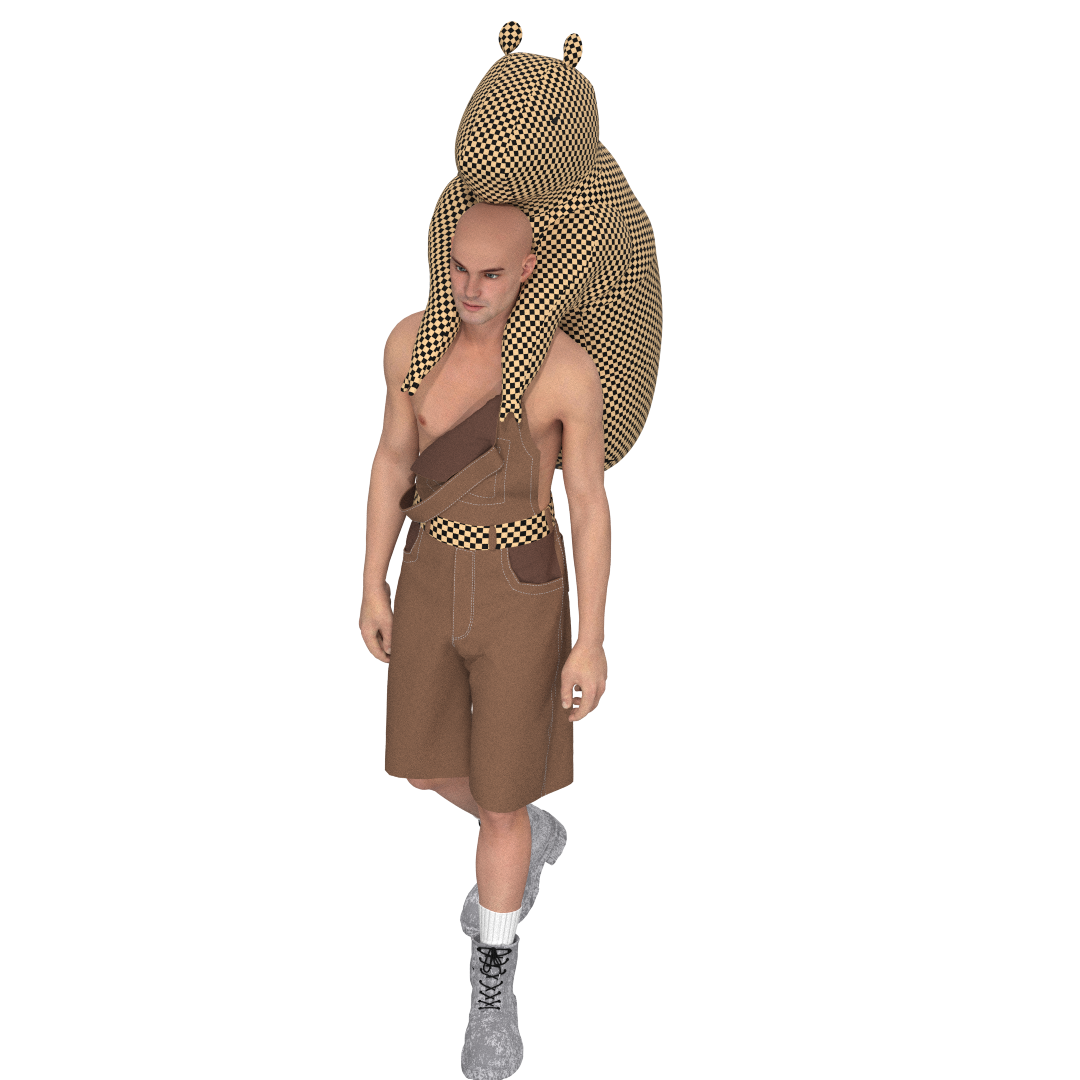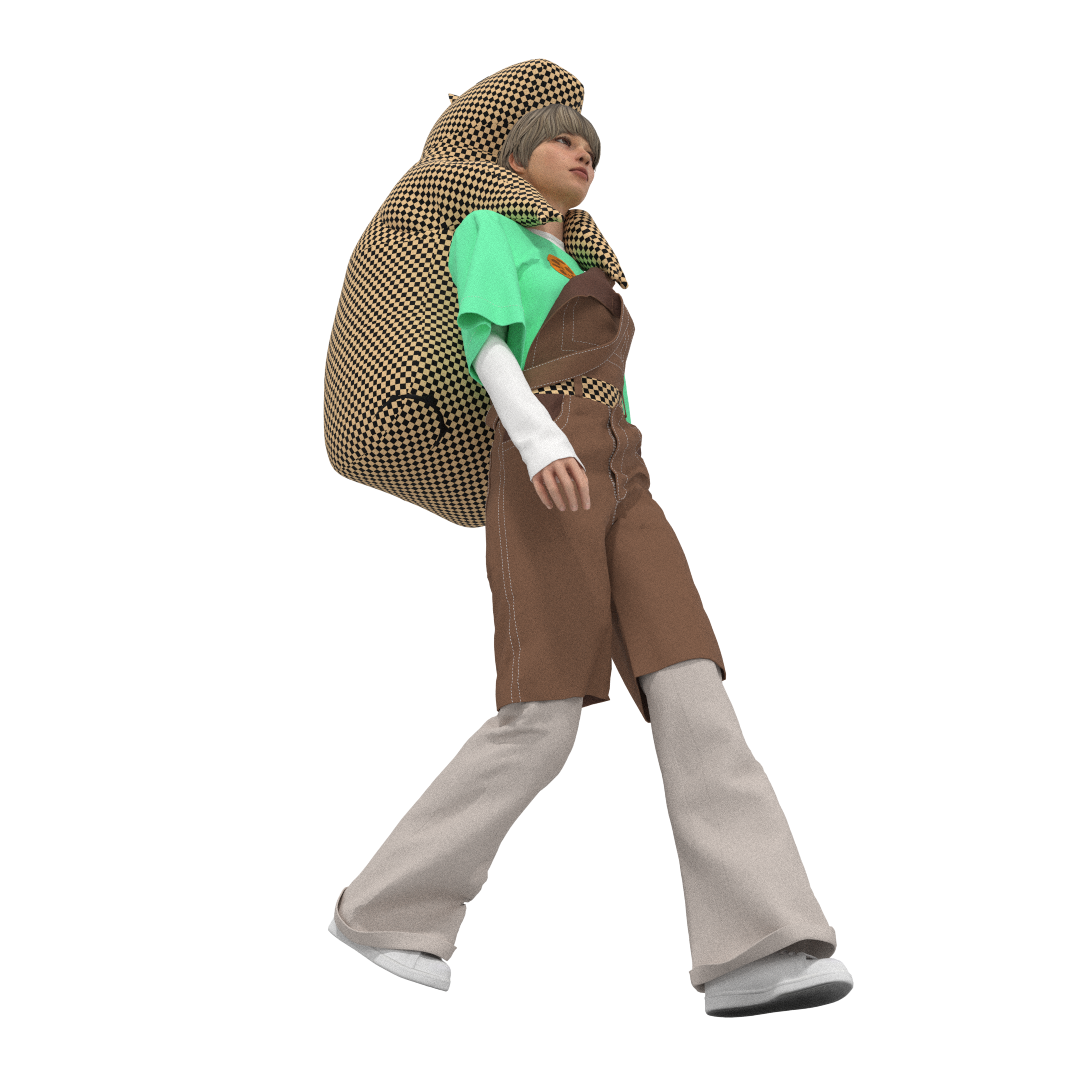 It was designed with different styling options in mind.