After reading The Fabricant's article FROM HAUTE COUTURE TO THOUGHT COUTURE, I've been thinking about how the term virtual couture can be defined, presented and acknowledged.
The ongoing mermaid series is my response to the questions above.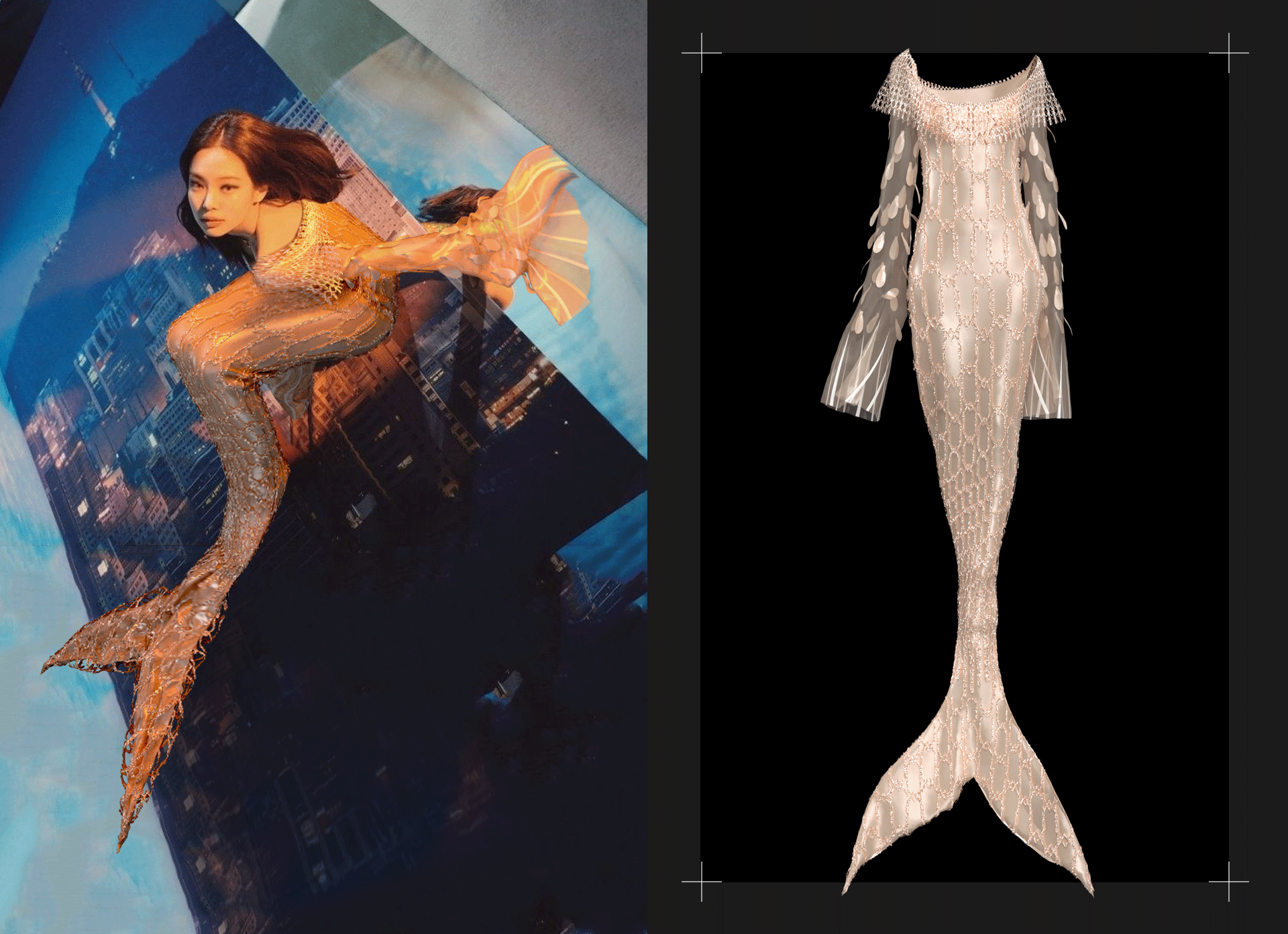 virtual fitting on a Jennie Kim photo as my entry for the challenge #iDressdigital initiated by XR.COUTURE and Michelle Dominique Cazar to promote digital fashion.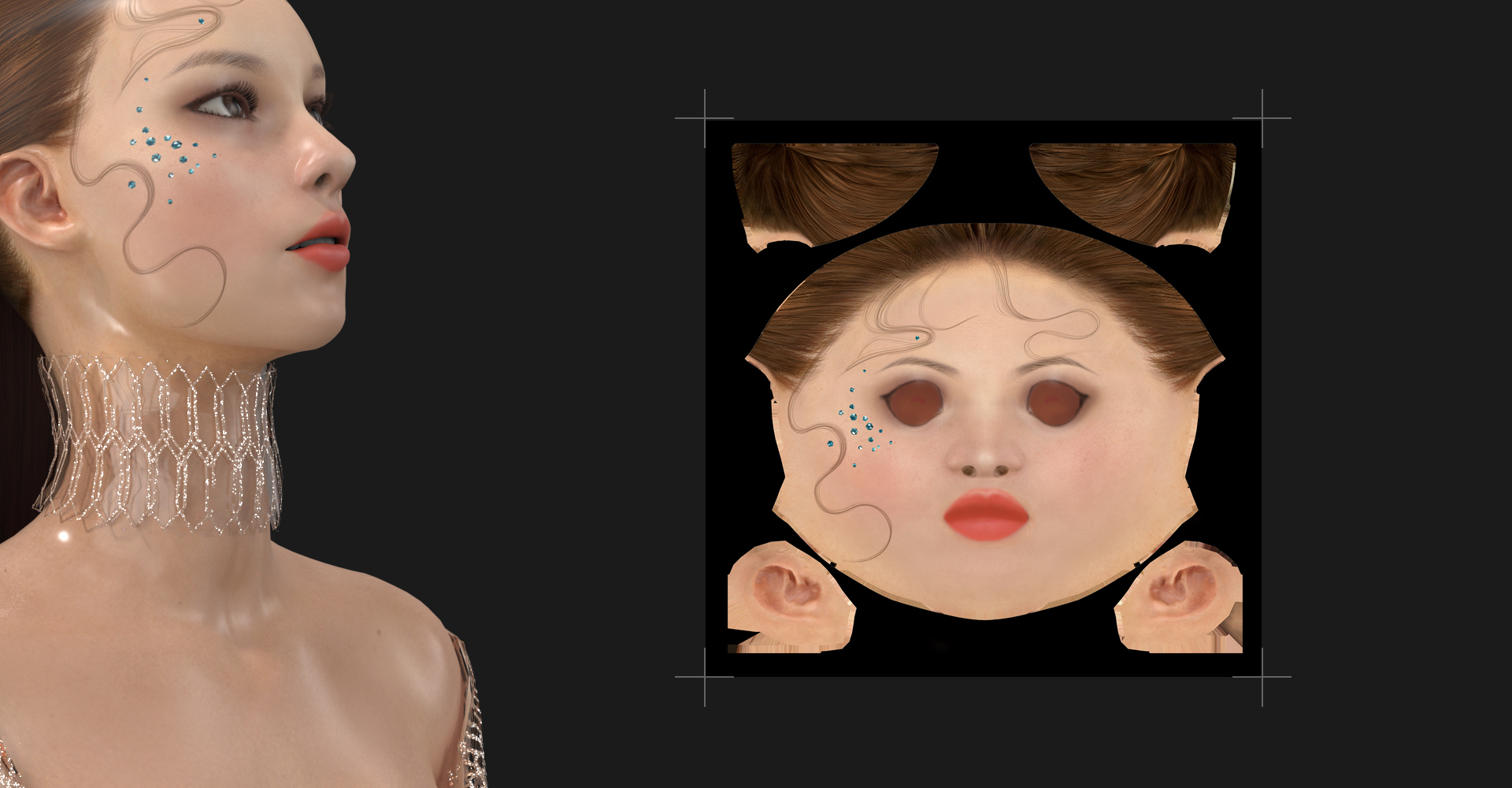 digital makeup behind-the-scene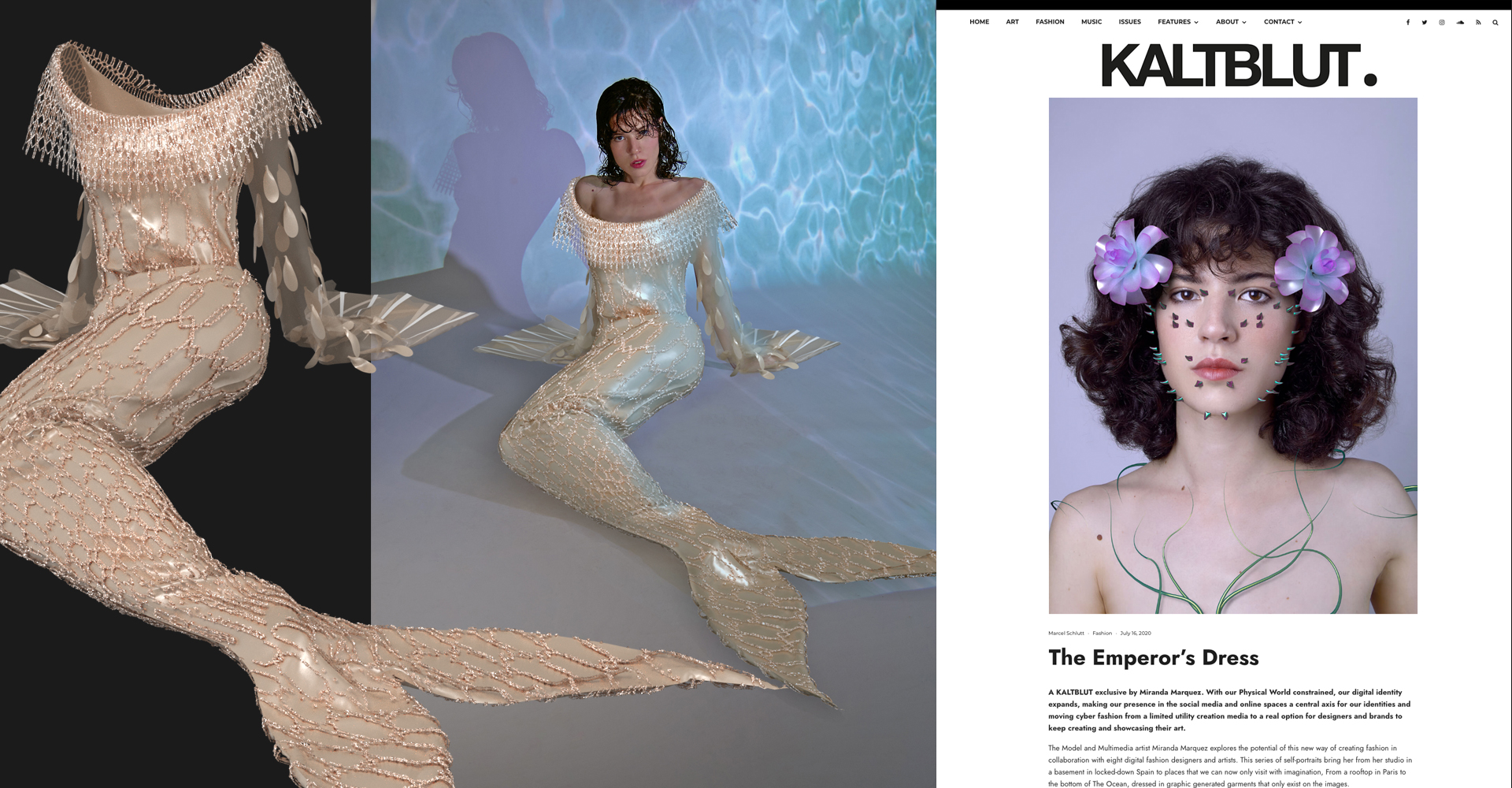 virtual fitting on model Miranda Marquez as part of an editorial for KALTBLUT magazine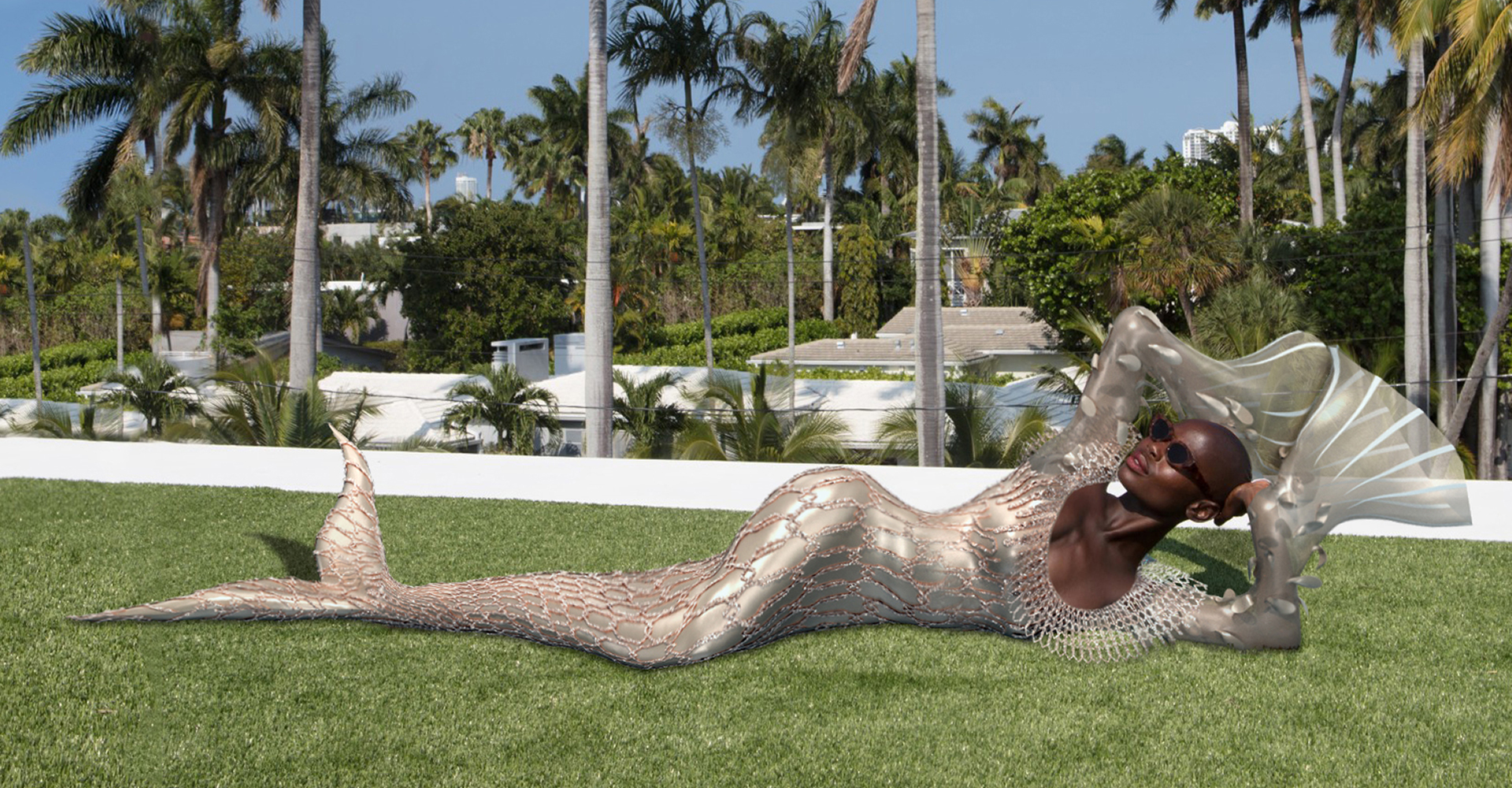 digitally worn by Obianibeli Esu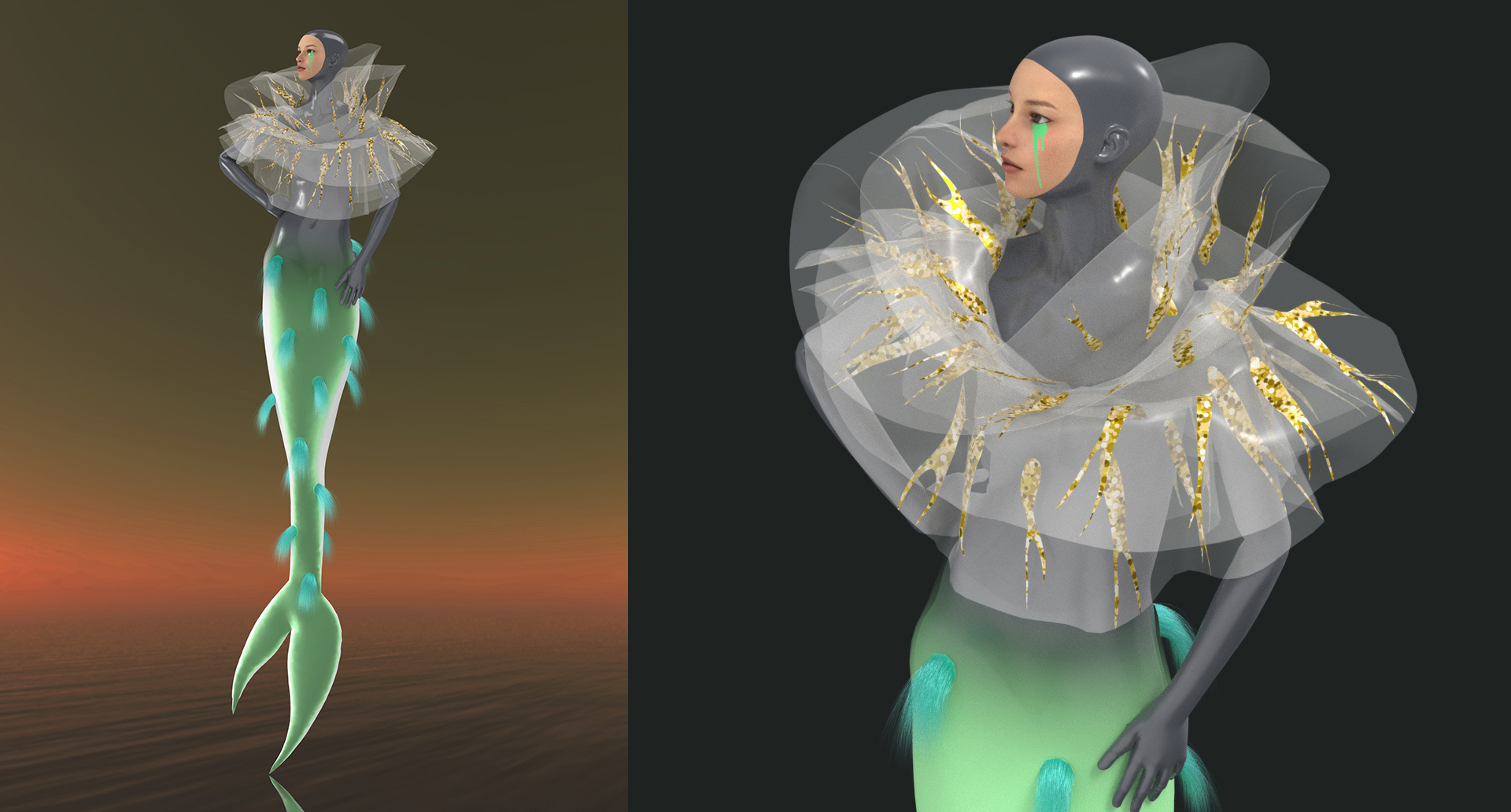 layered translucent cape, gradient velvet tail with decorative fur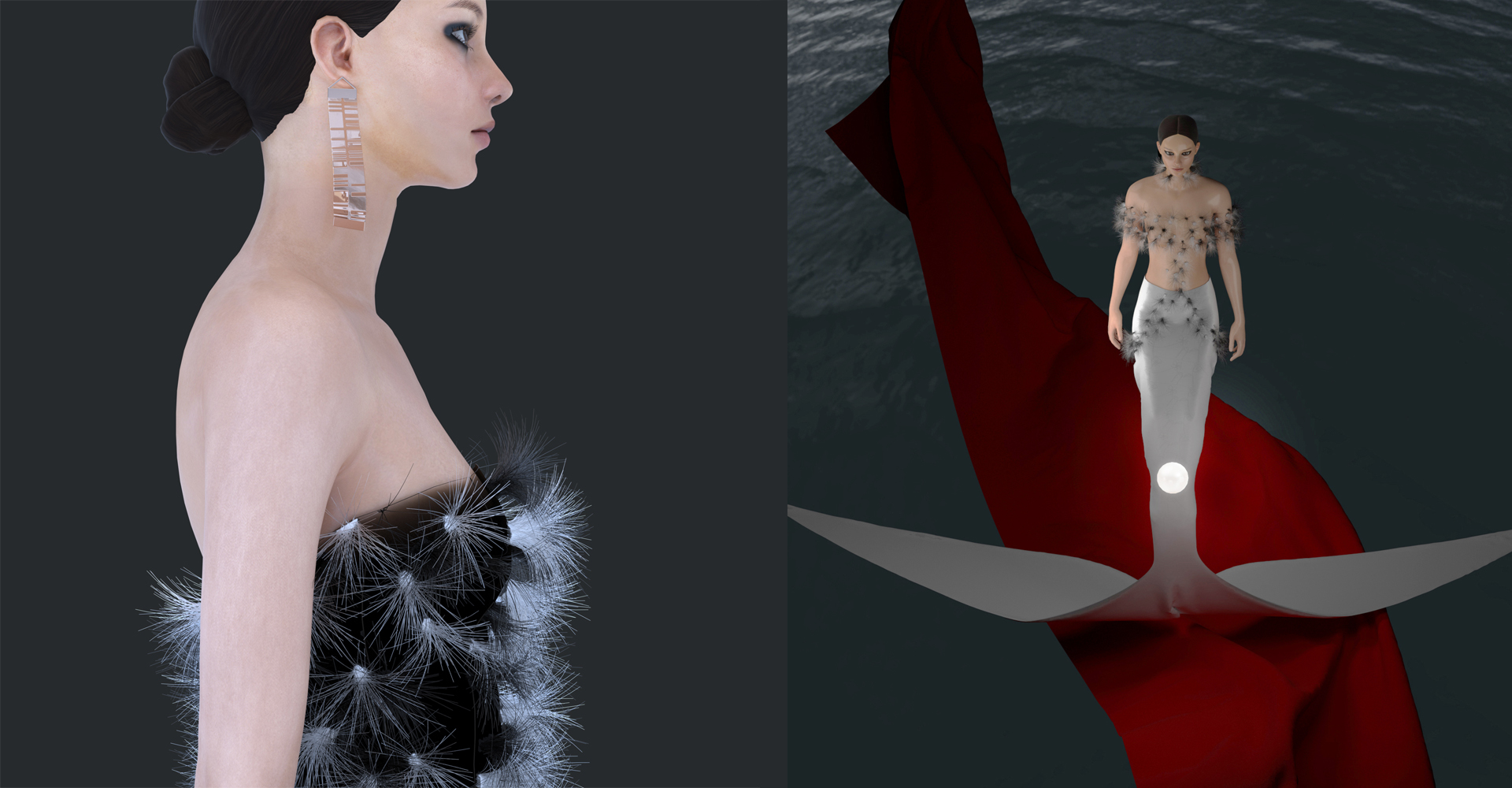 conceptual dandelion dress, original earrings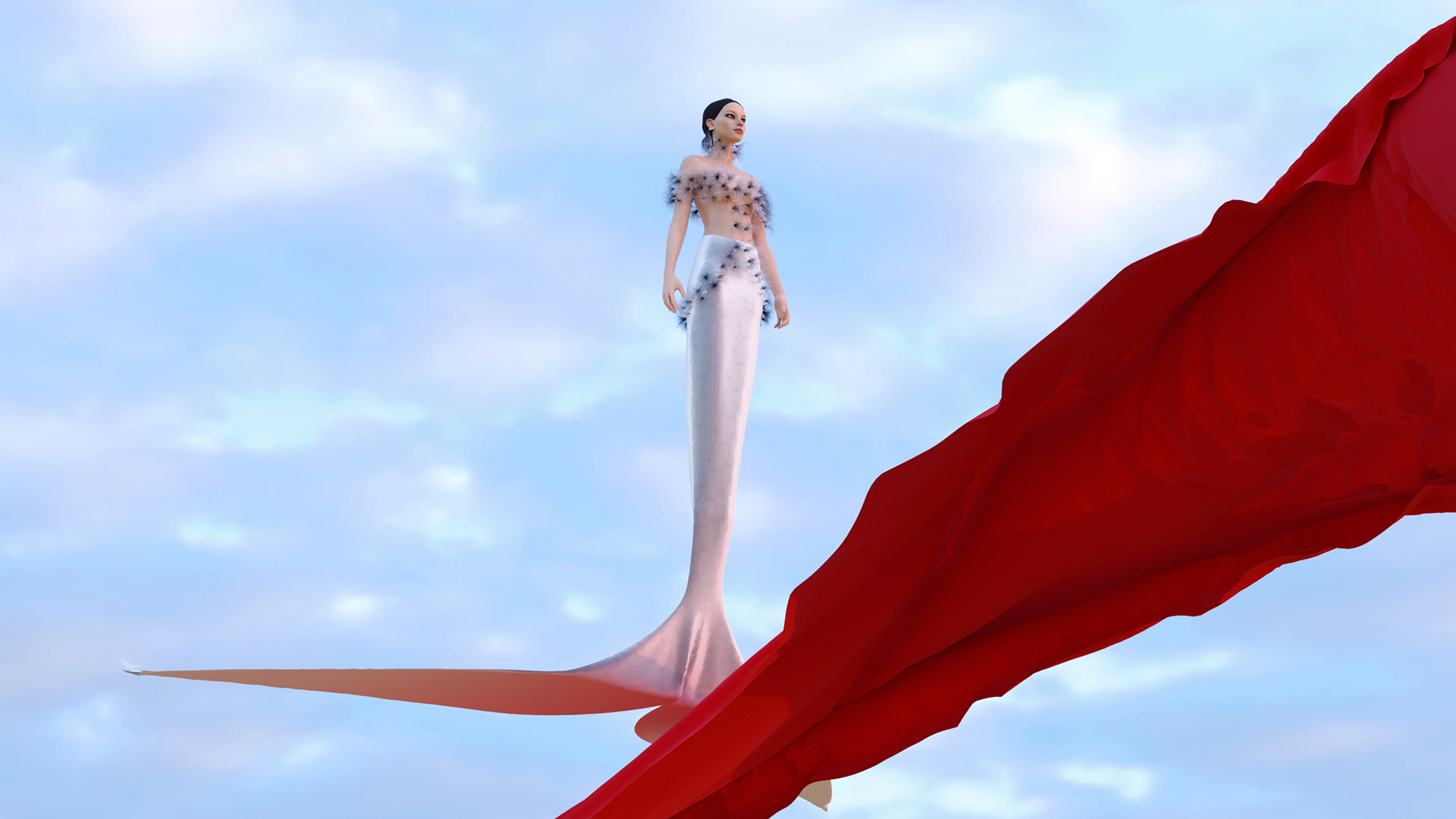 Imaginated scene: a mermaid's red carpet moment