NIGHT EMBASSY is a 2-week residency sponsored by Jägermeister exploring the future of Berlin's nightlife with curated exhibition, panels, performances and club nights.
I joined as part of collective Digi-Gxl in collaboration with music collective CO:QUO
OFFICIAL SITE https://night-embassy.com/ambassador/coquo-x-digigxl
"New technologies means new horizons on the dancefloor: CO:QUO x Digi-Gxl are breaking boundaries and exploring what it means to be human, in increasingly virtual environments with AI, VR and a focus on quality music and inclusivity."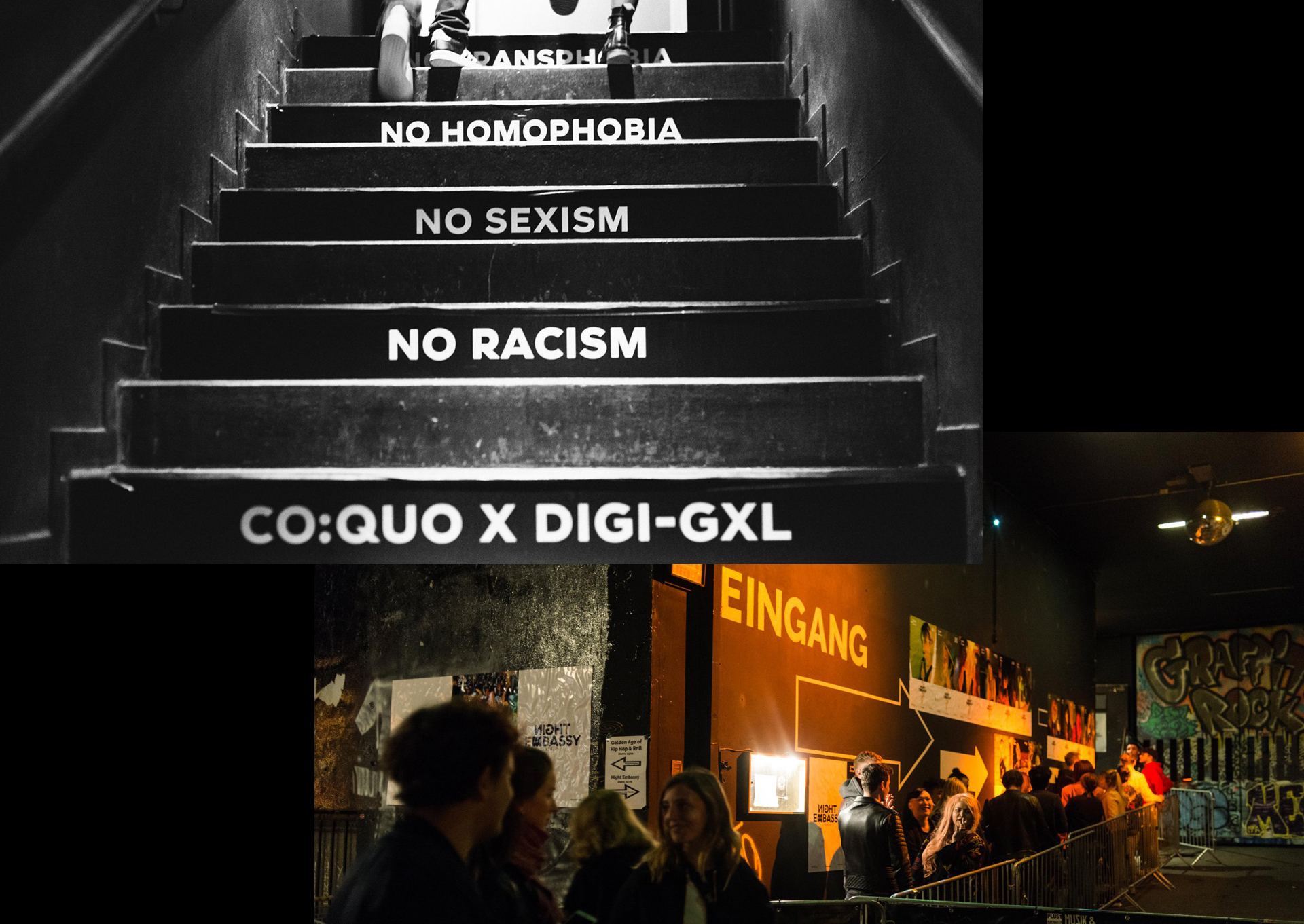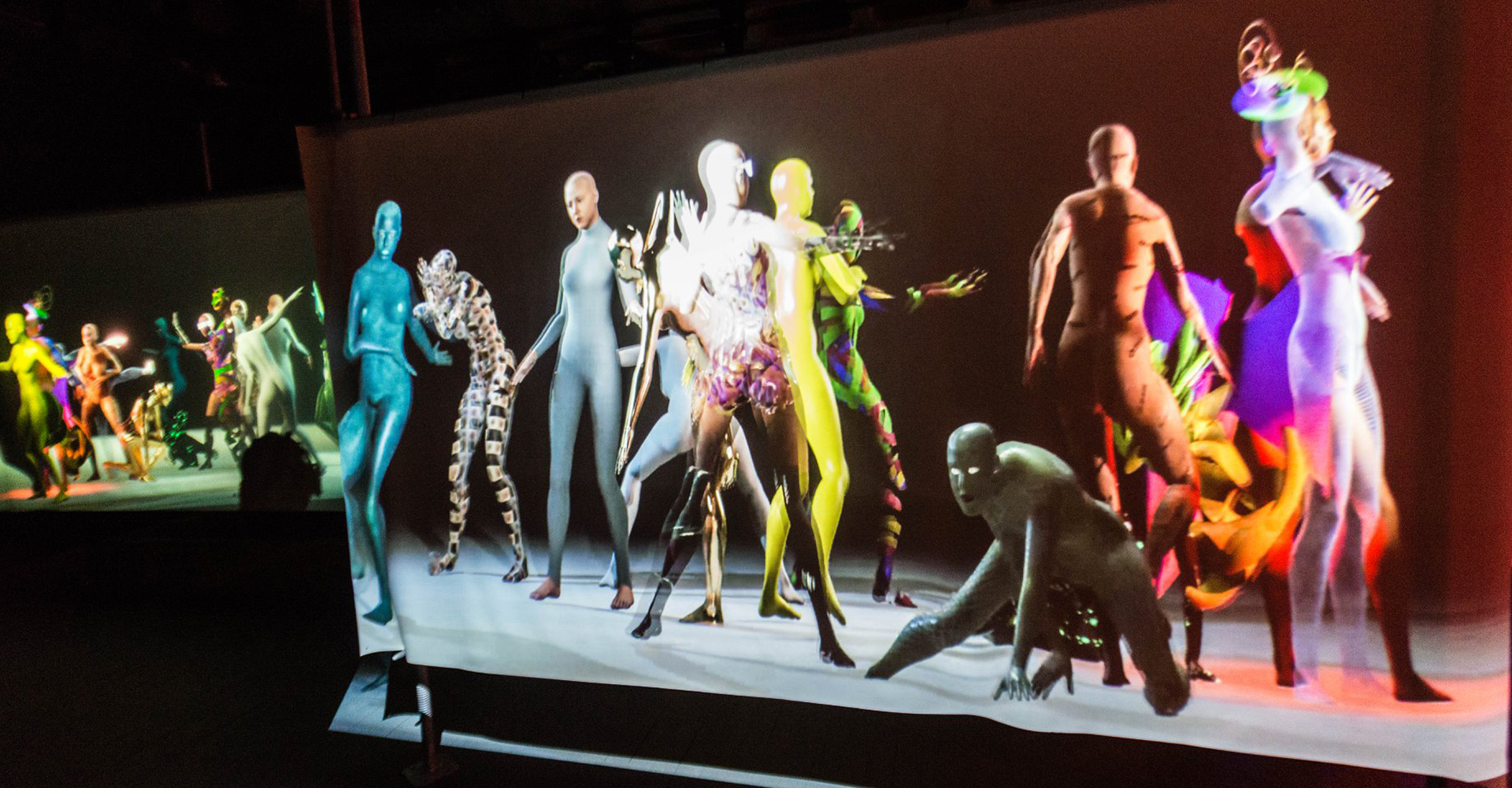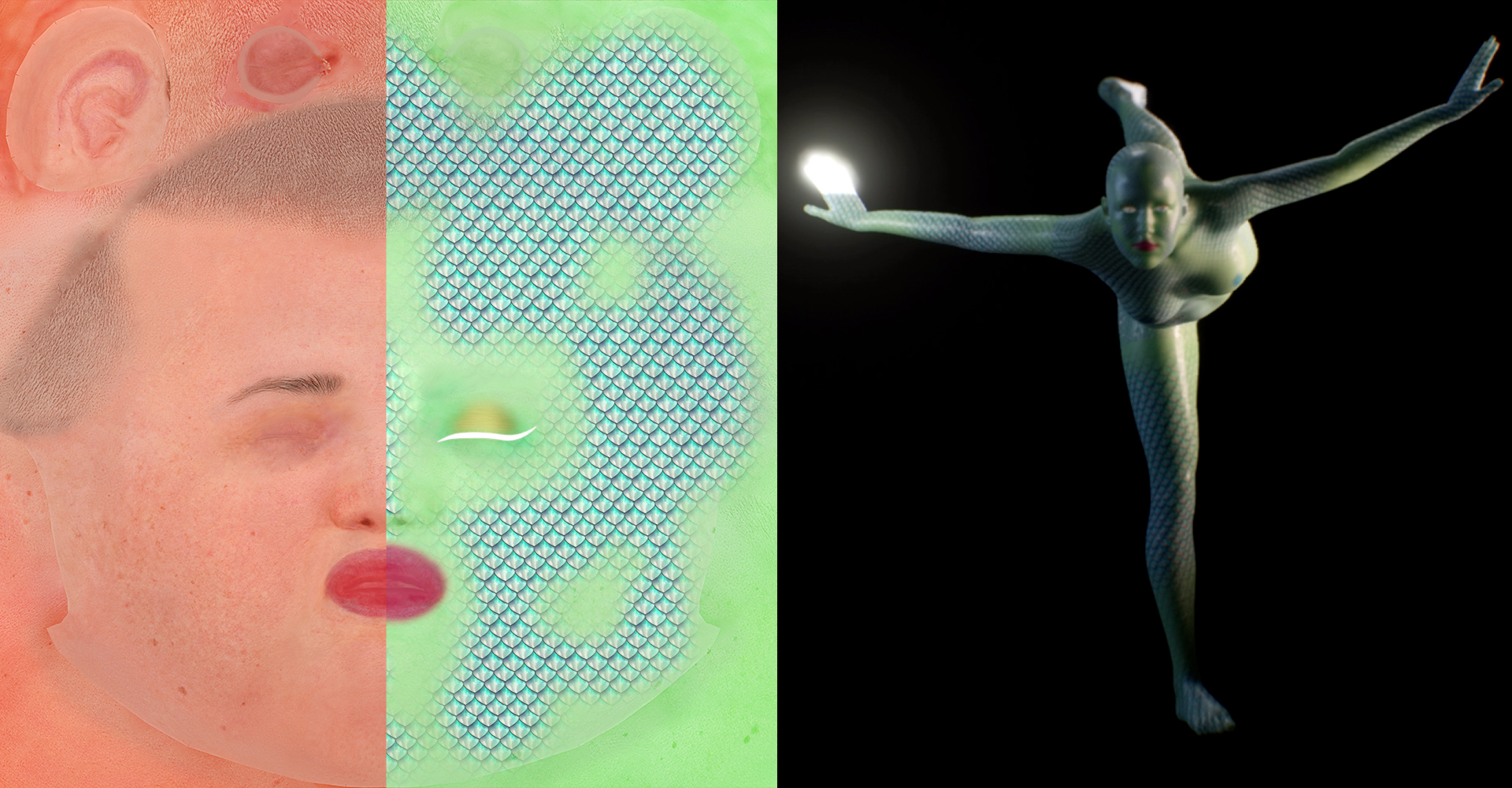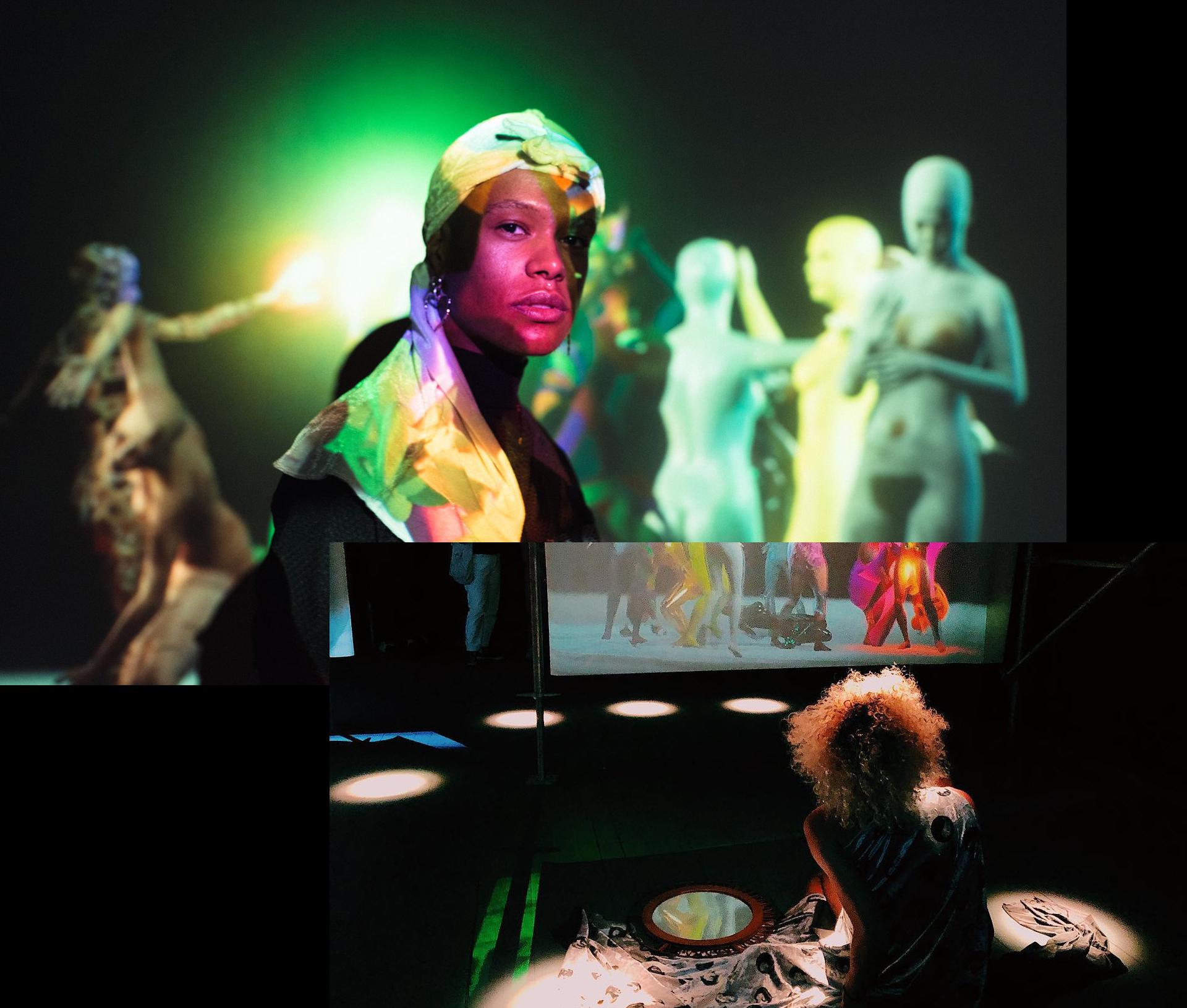 video installation of dancing avatars with live performance
(people in the picture above, top to bottom - Navild Acosta, Rude Vianna)
You can check out our dancing avatar video here.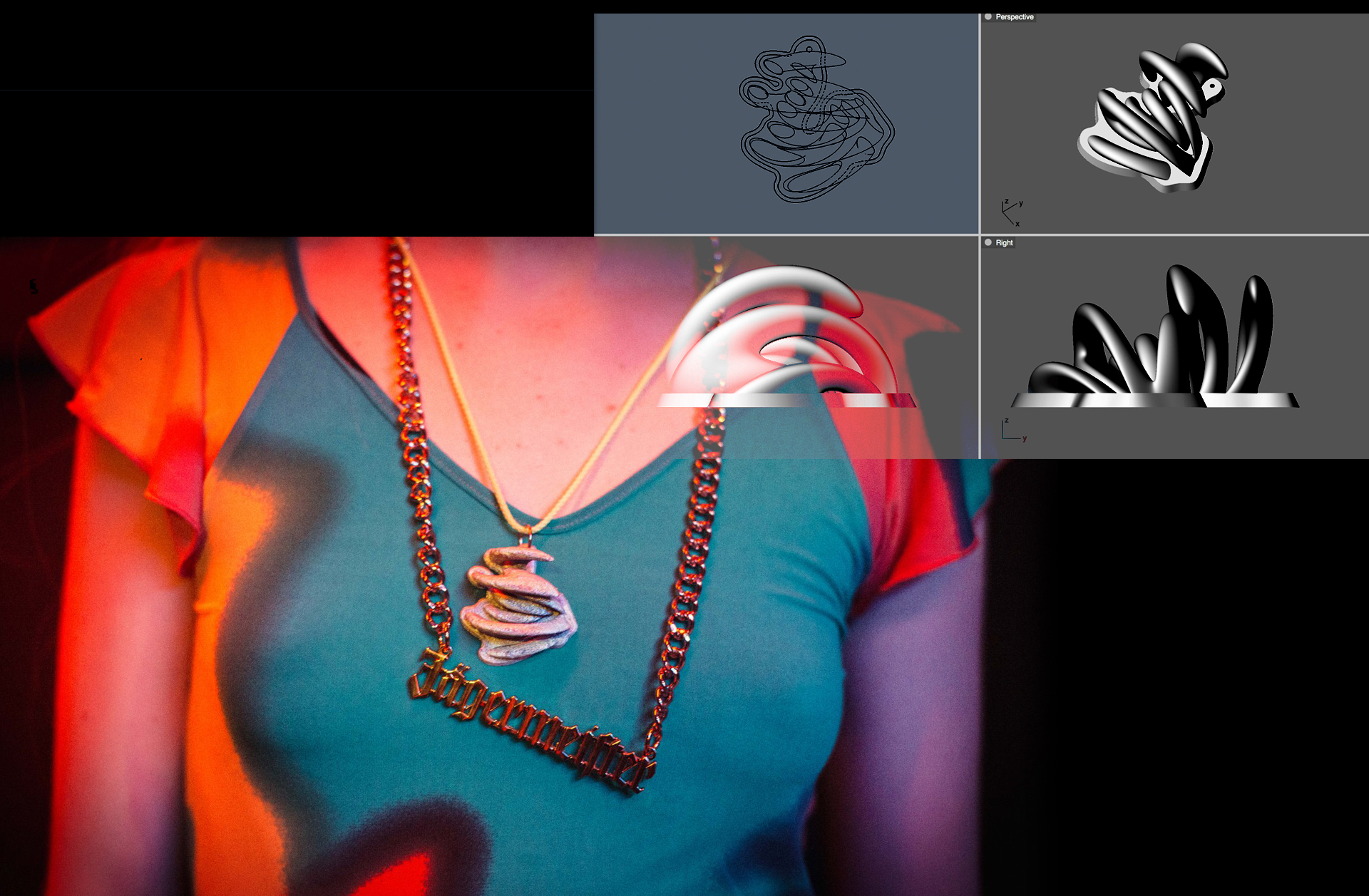 3d printed light-reactive necklace (3d modelled by Harriet Davey, modified by me, 3d printed by Caroline Barrueco, in the picture - Miriam Woodburn
video clip from my VJ set for Alison Swing
Team:
collaboration between Digi-Gxl Berlin and CO:QUO
motion capture tech support Mimic Productions
dancing avatars video Maria Gudjohnsen
photography by Camille Blake