Hanfu(汉服) is a collective name for traditional clothing of ethnic Han, who makes up roughly 92% of Chinese population nowadays.
The design of this look takes inspiration from Ming-Dynasty Hanfu styles and the Chinese mythical entity Nine-tailed fox spirit.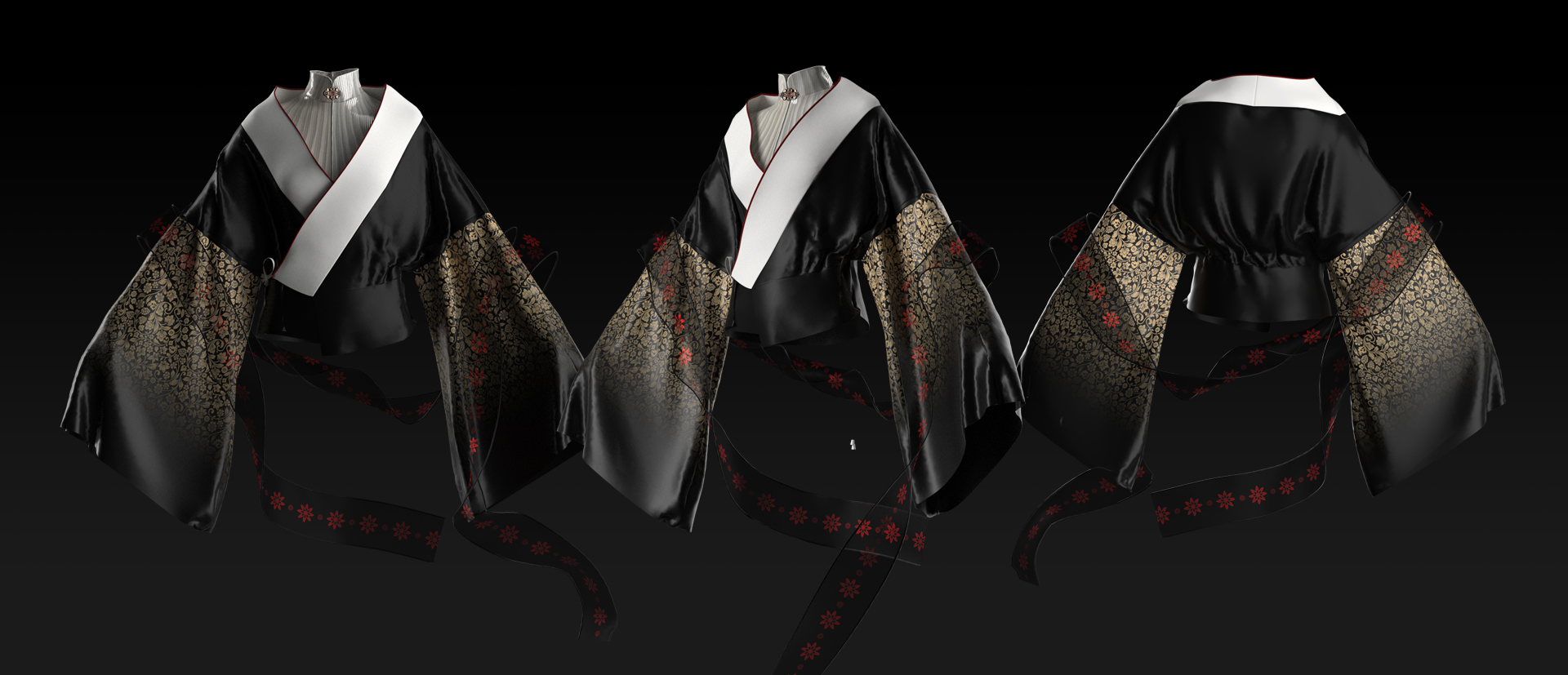 Crossed Hanfu collars form a y shape at the front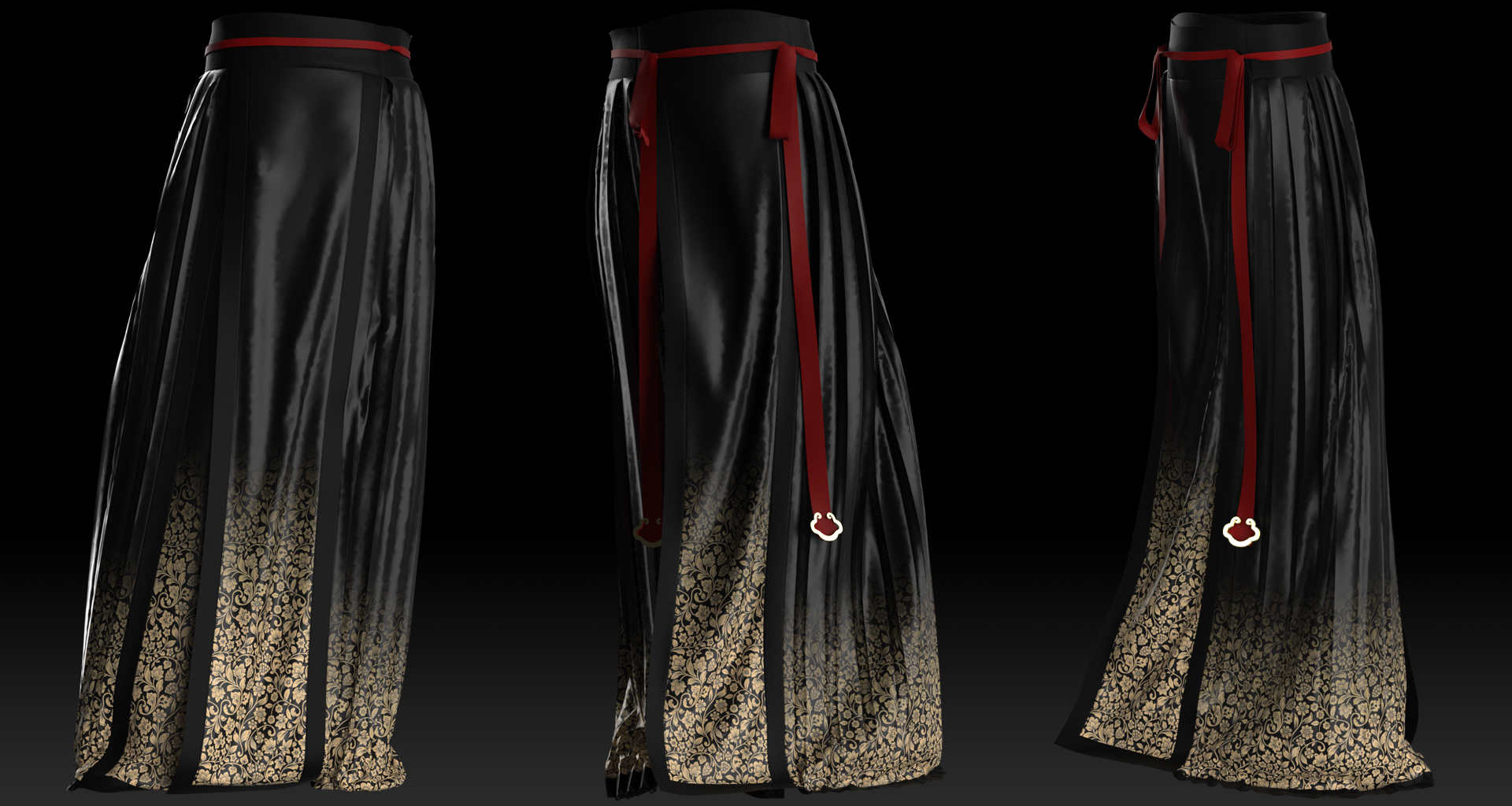 This dress style called Ma-mian-qun(马面裙) got its popularity in Ming Dynasty. The feature is framed rectangles in the middle of the front and the back. They are tied together through a waist band with pleated side pieces.
The eyewear in this look is an interpretation of a modern fox spirit.
Fox spirits in ancient eastern myths reflect the demonization of enchanting females in a patriarchal context.
This look had the honour to be featured on Vogue Poland as one of the most beautiful digital costumes in the world article link